Chamber Meetings
2nd Monday of the Month
6:30 at Senior Center
Chamber Board Meeting
August 14
6:30
Senior Event Center
*All welcome to come, your input is appreciated!
3rd Street Trunk or Treat
Saturday, October 28th
4:00-6:00
Downtown Beresford
Click below to get your Trunk signed up!
The Beresford Area Chamber works in partnership with local businesses and community members. We are a channel to make things happen within our community. Sometimes we initiate projects and sometimes we are the supporters. While we cannot be everything for everyone, we will remain focused on our plan to create the positive impact our community needs.
(In Picture: Jon Erlandson, Carrie Olson, Joanne Paulsen, Tracie Storo)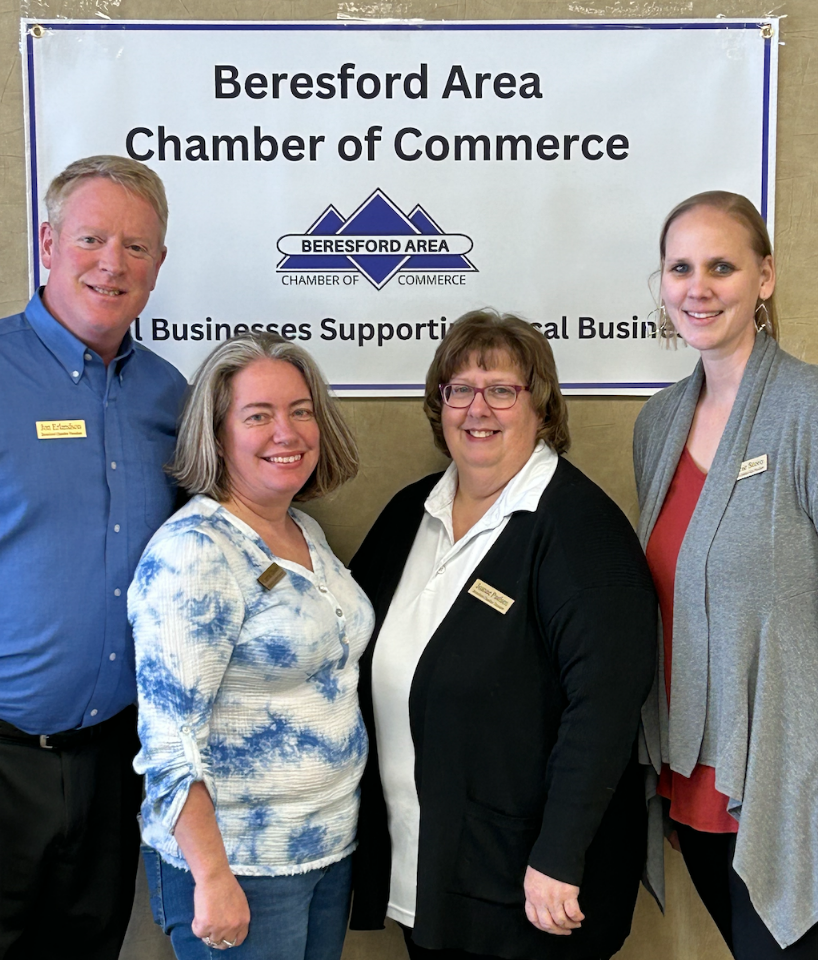 Local Businesses supporting Local Businesses